Just Released: Viewpoint Online Apr 11, 2017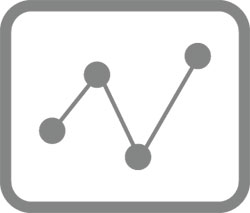 Just Released: Viewpoint Online
Viewpoint Online is your access point to unparalleled market research spanning five property types, including Office, Multifamily, Retail, Industrial, and Hospitality.
Viewpoint Online is an easy-to-use, interactive dashboard that revolutionizes how clients access and interact with IRR's Viewpoint research data. CRE industry participants such as Appraisers, Auditors, Brokers, Investors, Lenders, and Researchers all have various use cases in which Viewpoint Online will prove a valuable resource.
Viewpoint Online is available through 2 different subscription plans: 6 months and 12 months. The Viewpoint Online dashboard is accessible through IRR.com/Viewpoint-Online. Just select your preferred plan below, create an irr.com user account (if you don't already have one), select your password and provide your payment information and your Viewpoint Online subscription will be instantly activated.
If you would like a subscription for multiple users, please contact us for Enterprise subscription plan pricing.
Click here to learn more about Viewpoint Online or download in-depth details about this new product.
Screenshots of the dashboard below, click here to see more, or watch this video to see Viewpoint Online in action.