Appraisal by IRR-Pittsburgh Plays Central Role in Sale of Riverfront Development Plot Jun 9, 2017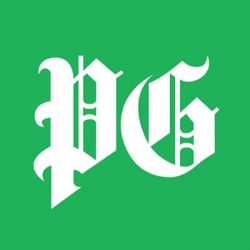 PSA members approve sale of North Shore riverfront parcel to developer
By: Mark Belko
for the Pittsburgh Post-Gazette

Pittsburgh Stadium Authority board members approved the sale of a North Shore riverfront parcel to a Columbus developer Thursday, setting the stage for the construction of a seven-story office building to be anchored by German software firm SAP.
Continental Real Estate Companies will pay $2.2 million for the nearly 1.1 acres of land, now used for parking, next to the former Equitable Resources Building in a deal unanimously approved by the board.
The price, at $47.70 a square foot, is by far the most Continental, which was hired by the Steelers and the Pirates to develop the land between Heinz Field and PNC Park, has paid for North Shore land in any of its last four transactions.
It is three times the $15.47 a square foot it shelled out for the land needed for the North Shore Place I and II office complex ($1.1 million for 1.6 acres) in 2013 and six times the $8 a square foot it paid in 2008 for the Stage AE real estate ($1.37 million for 3.9 acres) — a sale then-city councilman Bill Peduto criticized as a sweetheart deal.
Mr. Peduto, now mayor, had a more favorable view of the price obtained for the new office development. It was based on an appraisal done by Integra Realty Resources.
"The sale price was based on an appraisal, which was jointly commissioned by the stadium authority and the teams, to assure that the public was compensated at market value for the property," said Kevin Acklin, Mr. Peduto's chief of staff.
Mary Conturo, stadium authority executive director, said the North Shore real estate appraisals are based on what the property will be used for and the revenue it will generate. She noted the land price for an office building would be different than that for a hotel, for instance.
While the maturation of the North Shore — now home to two stadiums, three office complexes, Stage AE, the Hyatt Place Hotel, and a number of bars and restaurants — may have had "a little bit" to do with the land price for the new development, it was not the main factor, she said.
"That price, in my opinion, is very fair. The stadium authority, I think, is getting a pretty good deal," added Gerard McLaughlin, executive managing director of the Newmark Grubb Knight Frank real estate firm.
The stadium authority, Ms. Conturo said, is "real excited" about the office project. "This is a good development. It's a good development to be there along the river and the park and brings a lot of new activity to the North Shore," she said.
Read More at the Pittsburgh Post-Gazette.