Anthony M. Graziano on the S. Florida's Long Term Prospects for the Miami Herald Dec 7, 2017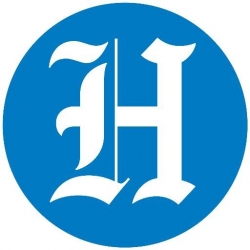 We are One — at UM, in real estate and in the region
from: The Miami Herald
By: Anthony M. Graziano, Chairman of Integra Realty Resources and Senior managing director for IRR-Miami/Palm Beach
As a University of Miami alum, it has been a difficult two weeks to watch as our undefeated Hurricanes struggled at the close of the season. But as these last games played out, a UM commercial caught my eye. If you haven't seen it, you should Google "Univ of Miami — We are One." It's a 30-second spot that gets really close to personifying not only the U, but broadly characterizes the emerging ethos that is South Florida... We are One.
In real estate terms, we refer to "oneness" as "regionalism." It's a concept that political boundaries, economic development and regional planning all interact within a larger ecosystem of regional cooperation. I want to close my column for this year with my perspective of 2017's most notable activities that will drive long-term growth in our region.
1. Amazon challenged us. I may write an entire article on the pros and cons of government economic incentives to attract single major employers. Pros and cons aside, if Amazon's //second headquarters// Amazon comes to South Florida, it's a game-changer. If Amazon doesn't come, it was still a game-changer. All of the South Florida counties, staff, politicians, economic development agencies and private industry groups came together to submit possible sites throughout South Florida to Amazon in a unified package in a matter of weeks. In doing so, we learned about our own strengths and weaknesses. We also learned to Act as One.
2. The Brightline high speed commuter rail linking Miami, Fort Lauderdale and West Palm by early 2018 trumps auto-driving cars in importance. This will be a long-term referendum on the age-old question: Can mass transit work more efficiently in a private model to reach widespread transit adoption? In other words, will you ride the train? I'm personally looking forward to Brighting-up (a new term like "googling") to see the WBP Country Music Fest. We should give out T-shirts to citizens who Ride the Bright (or RIB). They should be the only ones allowed to complain about the traffic.
3. The region got serious about sea-level rise. Greater Miami and the Beaches embarked on a preliminary resilience assessment and long-term strategic commitment to plan for sea-level rise. The regions' major universities all support further study and innovation toward solutions. As we identify tactical infrastructure changes on which we will spend billions in the coming decades, our challenge is to remember the untapped workforce of good people who need skills and jobs that live in our region. And not just laborers to construct, but tradesmen, electricians, surveyors, machine operators, engineers, lawyers, data scientists, technology firms; all working to solve very large problems that will affect every coastal city in the world in the coming 50 years. Wouldn't that be an amazing industry to dominate… regional climate resilience?
4. We miss Lebron, but we got Jeter!! I cannot think of one single thing that would make New Yorkers flock to South Florida faster than us getting their favorite son to come run our baseball team. OK, maybe a more favorable personal and business tax climate. But if we are to continue to be a city with swagger, take out the turnover chain and slap it on Derek Jeter.
5. eMerge Americas continues to focus our region towards technology innovation and incubation. In the next 20 years, every major city will be a technology hub. Our educational curriculum from elementary school through higher education will all lead to a technology-enabled workforce. We need to organize and fund that creativity to solve the problems of tomorrow, whether in resiliency, transportation, building systems, data analytics, medical technology, logistics or infrastructure. We need to use technology to connect our workforce behind our broader goals and create new solutions.
6. Art Basel, and the broader art, culture, and entertainment ecosystems that have developed are interesting to the rest of the world. There's nothing better for an economy than being a world destination.
The recession doomsayers were officially wrong when they claimed we'd be in a recession by 2017. But if we continue to leverage regionalism and continue to collaborate, create, and innovate, the long-term gains will outweigh any short-term setbacks.
Here's to another great year in South Florida, and to wishing the Miami Hurricanes an undefeated season in 2018. We are One.