Just Released: IRR's 2017 Mid-Year Viewpoint Survey Results Jul 12, 2017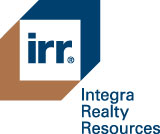 Just Released: IRR's 2017 Mid-Year Viewpoint Survey Results
Highlights from the 2017 Mid-Year Viewpoint Survey
Click on the property icons below for access to Local Market Reports for over 60 Markets


Industrial:
E-commerce growth and more sophisticated supply chains are boosting demand, especially for Warehouse & Distribution space near densely populated metros.


Multifamily:
Urban Multifamily markets are being bolstered by Millennials seeking out units immersed in an urban live and work environment.


Office:
The curve of cap rate compression noticeably flattened over the past 12 months, a likely result of diminished transaction volume in most regions, and expectations of higher future interest rates.


Retail:
There is a historic transition phase occurring where retailers and most other market participants are deciding how to best position themselves as consumer dollars continue to gravitate toward online purchases.
Hospitality:
A cap rate reversal has emerged for both Full and Limited Service Hotels. 31% of markets expect cap rates to increase over the next 12 months. As of mid-year 2017, only a handful or markets expect cap rate compression.