Anthony M. Graziano on Waterfront Property in the Florida Keys for the Miami Herald May 21, 2017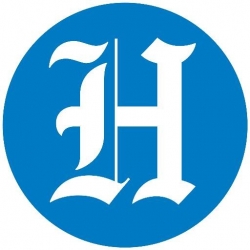 Why waterfront real estate in the Keys could soar
from: The Miami Herald
By: Anthony M. Graziano, Chairman of Integra Realty Resources and Senior managing director for IRR-Miami/Palm Beach
In the history of South Florida's development, Monroe County (the Florida Keys) enjoyed an economy that functioned generally in tandem with the city of Miami and South Florida at large. As the economy wavered in the larger region, the Florida Keys market would sag and face deeper value declines than the region at large. It would also generally recover more slowly as well.
But over the past 30 years, Monroe County has been managing its growth more tightly. A comparison of population growth of Monroe County to Miami-Dade County shows Monroe County losing population over two decades, while Miami-Dade population has grown by 2.1 percent per year, 26 percent over the same period.
Miami-Dade's population growth provides the region with massive challenges, transportation chief among them. But one of the severely lacking areas of public demand is access to in-water marina slips.
According to a Foresight Research Report on Recreational Marinas, the national participation rate for marine activities is 35 percent of the area population. Fifty-five percent of those recreational boaters are fishermen. Marine vessel registrations in Miami-Dade are rising 1.2 percent per year (600 vessels), according to the Florida Division of Motor Vehicle Registrations.
A report by Michael Spring, senior advisor to Mayor Carlos Gimenez, in October said that the county's marina system has 2,258 spaces of all sorts for boats, with more than 1,000 wet slips. Other than the rack storage expansion at Haulover, there remains a long waiting list. With magnificent pent-up demand, the county continues to hold slip pricing under-market. This would ordinarily drive the price of suitable land for marine and marine-related uses sky high.
The key inlets surrounding PortMiami and Watson Island are scaled for large vessels, and the recently opened Island Gardens Super-Yacht marina complements the world-city image of Miami. This magnificent development will super-charge our downtown and luxury residential markets, attracting a worldwide yacht clientele no city should ever deny.
Unfortunately, the other 700-plus vessels per year in Miami-Dade County are sitting for two hours at a launch ramp at Matheson Hammock Marina or Black Point Marina hoping to get a day in boating. So why aren't we building more boat slips? Simply, we can't.
Despite Miami's historic development as a port city, we've done an excellent job of environmental preservation of the waterfront. The challenge is that the environmental impact regulations, a robust landscape of federal lands, manatee protected waterways, key infrastructure points such as sewer treatment and power generation leave very few viable options for creation of recreational boating slips. Our geography and planning has now constrained us.
The consequence is that normal people still need to find a place to put their boats. Miami-Dade County is ceding recreational boating demand (and significant economic activity) to Broward and Monroe.
And yet, Monroe County population is shrinking, and rate of growth ordinances have been artificially constraining housing and hotel development supply for decades. New residential waterfront opportunities are even more scarce. Monroe County should be building more marine slips. It's a job growth industry.
The entire culture of the Florida Keys is built around fishermen, who comprise 55 percent of all boaters. The creation of slips does not create housing growth impacts; in fact it elevates the value of inland locations that would have expanded access to in-water and rack slips.
But like its northern neighbor, Monroe County has its own state and federal environmental constraints making new marina development expensive and lengthy. Demand continues to grow while supply is static.
The final impact is massive appreciation in waterfront homes with in-water boat access. Because of travel times from Miami-Dade, the primary impact will be from Islamorada to Key Largo.
The next few cycles will prove me right or wrong, but I predict that Monroe waterfront properties with recreational boating access and vessel berthing will outperform in the coming decade.
Meanwhile, the vessels in Miami will be getting a lot bigger on average.